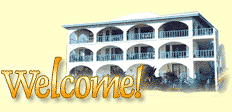 Enter Deposit Amount...



Your booking arrangements have been processed, and now you need to make your deposit payment by entering the amount into the form and clicking the button.



Your deposit amounts to 50% of the total owed for your room booking. DO NOT SKIP THIS STEP -- your booking can only be made in a timely fashion if we receive your deposit now.

Unsure of your deposit amount? Email us at pavillioninn@aol.com or call us at this number . . .
1-264-497-8284
Or fax us at . . .
1-208-988-0169





The management and staff thank you for booking with us. We look forward to serving you when you arrive!